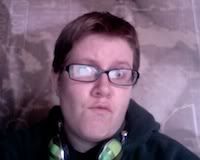 Sup. I'm Loryn/Gravi and I'm a 22 year old film student/make-up artist.
Random shit I post:
Supernatural (mostly Wincest and J2), the occasional Doctor Who, some DC/Marvel stuff, some LGBT stuff, and the occasional video game related post. Some cosplay stuff that I'll Reblog from
BaconCookies
(Mine and
Bacon
's cosplay group thing).
Happily dating the wonderful and beautiful
ElvenArcher
. <3
I'm always up to talk if you need it! I promise I don't bite. Much.
Deviantart
Livejournal
AO3